On this page we will keep you informed about news and developments concerning B&B Lyts Paradys.
January 2023
Update apartment 'The Front House'
The apartment "The Front House" is available from May 2023.
You can reserve the apartment right now!
In addition to the B&B rooms, we are in the background building a spacious and luxurious vacation apartment.
The apartment is located on the first floor of the farmhouse.
The apartment is equipped with its own kitchen. This eliminates the need to eat out every night and allows you to prepare your favorite meals yourself.
The bedroom is separate from the living/kitchen area.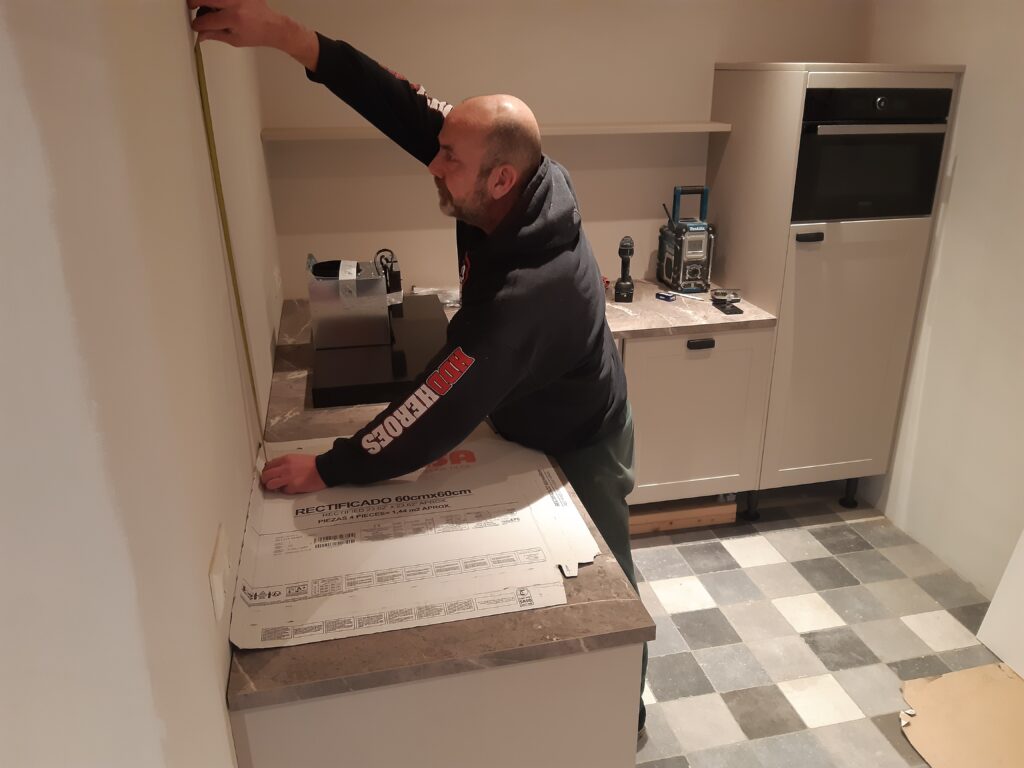 The apartment's private kitchen is almost ready for use.
the Voorhuis does not include breakfast
from October to June available from 3 nights
from July to September available from 4 nights
Blog #4 The first year of the B&B Lyts Paradys
June 2022
The "Mystery Guest" dropped by!
The icing on the cake!
Recently we have received the 'Mystery Guest' in our B&B Lyts Paradys. With pride we can now mention that our B&B has been qualified with 5 tulips. 
Recognised by Stichting Bed & Breakfast Nederland:
"A Bed & Breakfast with five tulips is of an exceptional level. The B&B is taken care of down to the last detail and everything is done to ensure you have a fantastic stay. The facilities, service and quality are top notch and as a guest you lack nothing."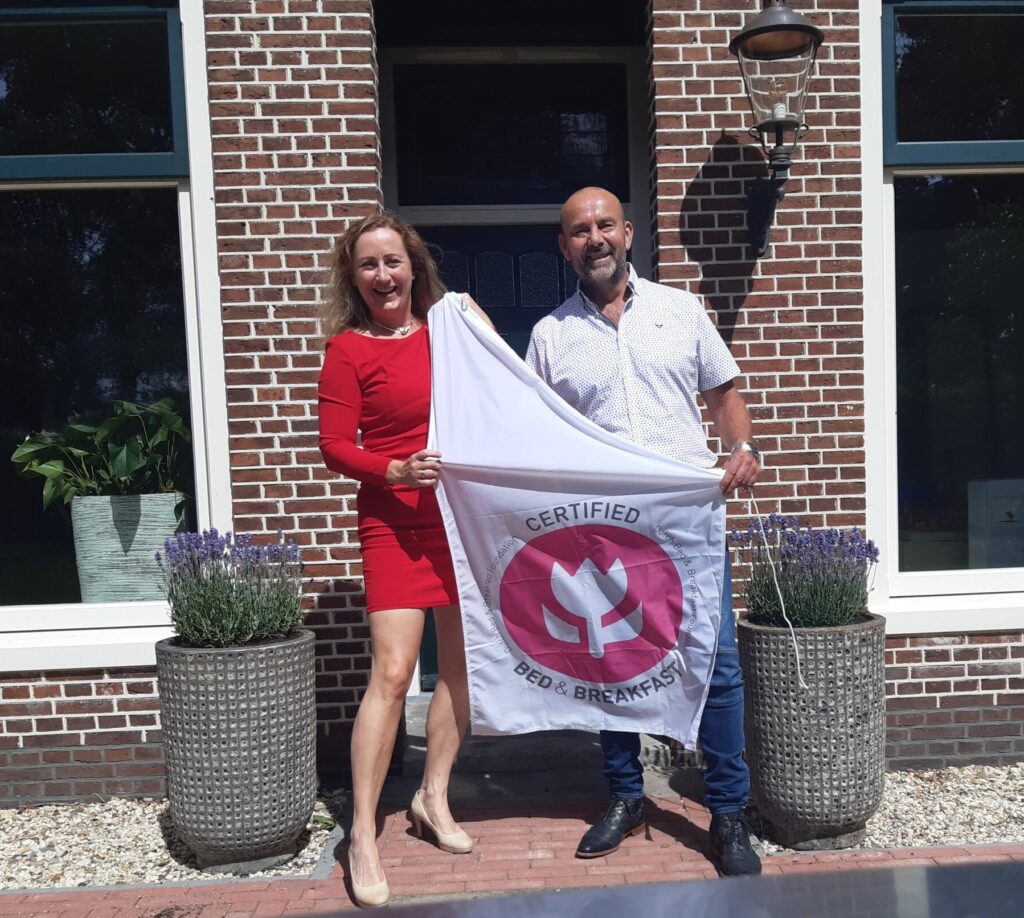 Below is an excerpt from the Mystery Guest's report:
Lyts Paradys, or the little paradise. Make that the big paradise! What a wonderful place this is, a true pearl in Friesland'.
June 2022
New arrivals! B&B gift vouchers
Are you looking for an original gift? 
Now available, gift vouchers for an overnight stay in B&B Lyts Paradys.
For more information mail to:
info@lytsparadys.nl
available from €105,
booker must be at least 18 years old
Gift vouchers are not exchangeable for money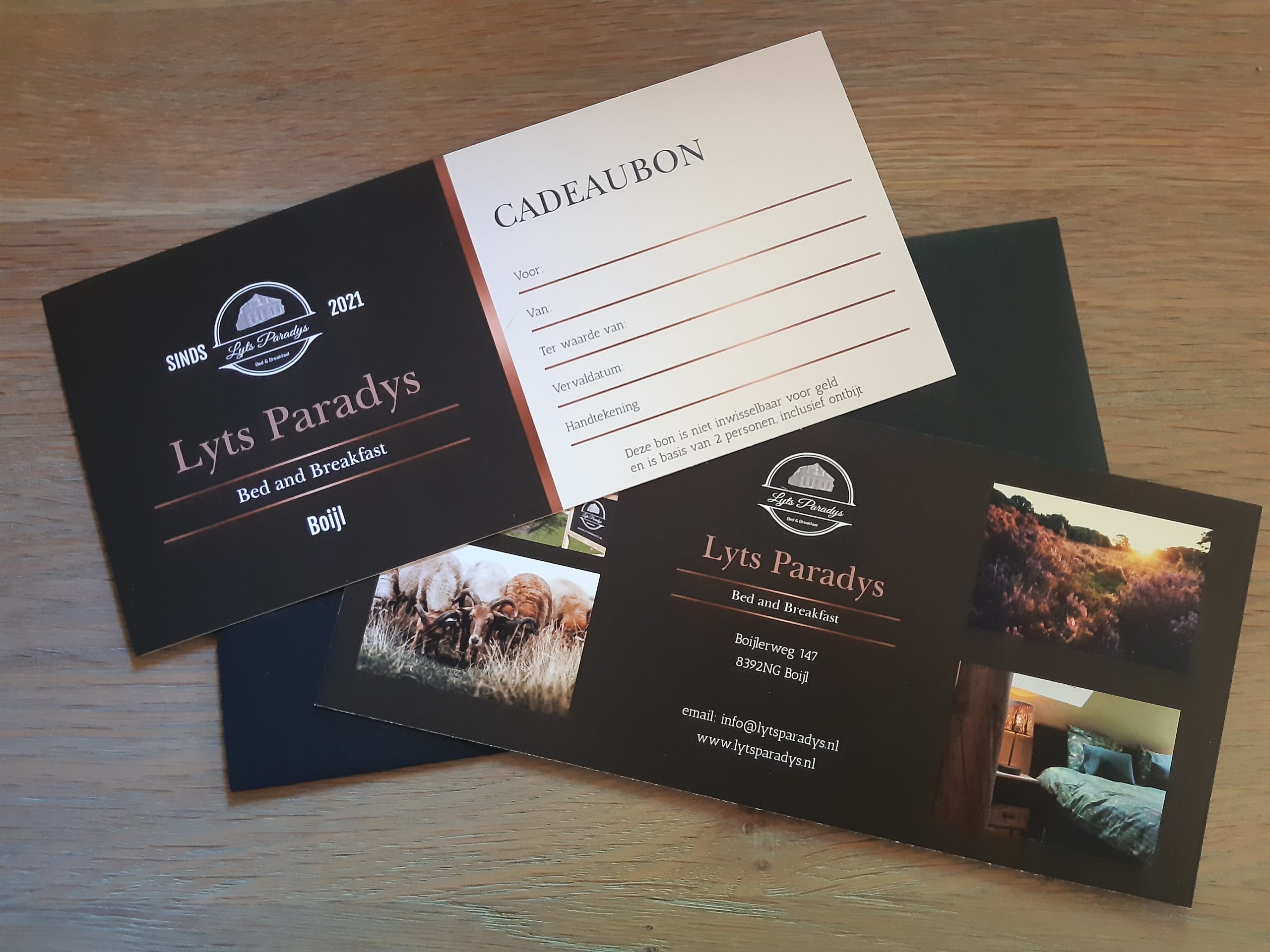 Blog #3 Only for the grey wave? No way!
April 2022
New arrivals! Bike hire from the B&B
Would you like to enjoy the surroundings by bike? But you don't have a bicycle rack or you come with public transport?
From April 2022 it is possible to rent bicycles.
This in cooperation with fietsplus Noordwolde.
Ask about the possibilities!
Please book at least 3 days in advance.
For prices, please click on the link below:
Blog #2 The other Friesland
Blog #1 Dream, dare and do!